Crawlspace Clean-Out & Insulation Removal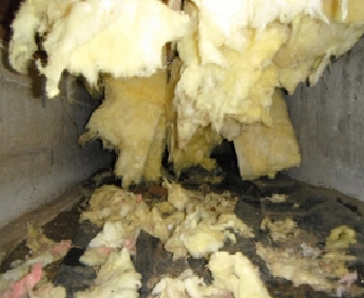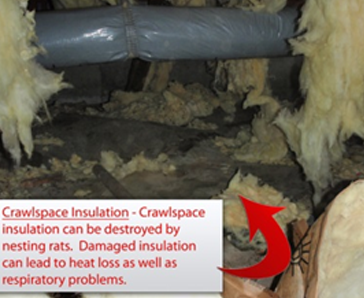 Insulation provides rodents and other critters with a perfect place to nest, especially during the cold winter months. If rodents and other animals are able to gain access to your crawlspace or attic, they can cause extensive damage to the insulation by tearing it apart and soaking it with their urine, feces, and fur.
Damaged insulation should be replaced for several reasons. Not only can rodent debris and waste result in a pungent odor, it can also produce disease-causing toxins and attract other pests such as varied carpet beetles. Replacing damaged insulation will reduce the risk of pest infestations while providing you with cleaner, healthier air. Replacing damaged insulation is also energy and cost efficient. Torn and fallen insulation cannot properly insulate your home, thus escalating the cost of utility bills while trying to keep your home cool during the summer and warm during the winter.
In addition to removing damaged insulation, we will also perform a thorough inspection to find out how rodents or other critters gained access to your crawlspace. We highly recommend exclusion to repair any entry points found, so once the insulation is replaced, damage doesn't occur again.